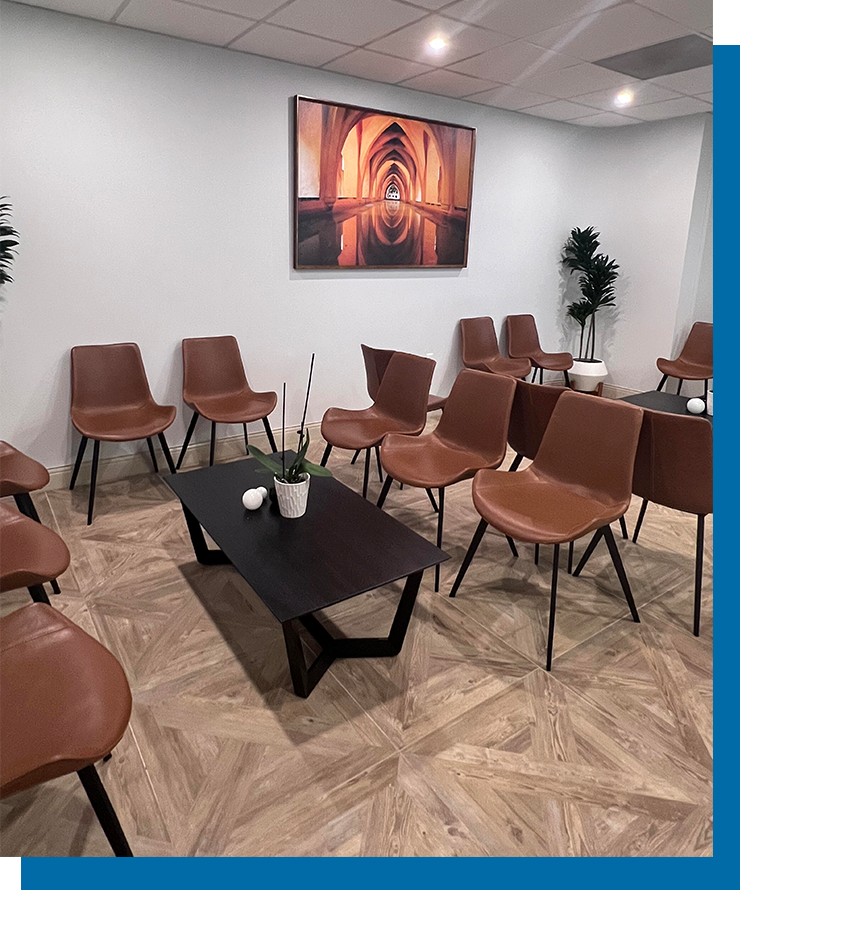 History of The Health Associates of Tampa
The founder of The Health Associates of Tampa, Dr. Jeetpaul Saran, opened the doors of his dream in 2012. His goal has been to provide quality care to all his patients and to offer additional wellness services to the surrounding community. Dr. Saran knew that in order to do this successfully, he would need to find a partner with the same vision and goals. With that thought in mind, his search led him to Dr. Ambrose Chazhikattu (Dr. Chaz), his co-resident and colleague in training who joined The Health Associates of Tampa in 2014.
In the early years of The Health Associates of Tampa, both doctors split their time between the clinic and Tampa General Hospital. By the time the pandemic hit in 2019 it was becoming quite clear that providing half time in the clinic was not sufficient or productive for their patients. It was time to expand the modest four exam room clinic to be able to provide Monday – Friday care by both doctors and a full-time nurse practitioner. While it was a long haul with construction being planned during the pandemic, the expansion was completed in March of 2022, and has been more than successful.
With Saran and Chaz providing quality health care and an empathetic ear to each patient that needs it, it is no wonder that The Health Associates of Tampa receives multiple calls each day with new patients wanting to establish care. The passion that drives each of the providers, and their staff, helps to build the patient – provider – clinic relationship that each patient is searching for.
Our Goal at The Health Associates of Tampa
Be the Good…
The ongoing goal for our clinic is to continue to provide and evolve a patient centered approach to our patients. To insist that patients are hands-on and participate in the plan for their health journey. To provide accurate and up-to-date education. Providing access to additional services to help further patient quality of life. And, of course, continue to listen, respect and deliver quality care with nothing less than compassion.
Your THAT Care Providers
Our team of expert care providers will always ensure the best that we can offer for your health and overall well-being. Come meet our staff for your next care visit
Dina Schneider
Business Manager
Brittany Harber
Office Coordinator
Maricela "Mary" Fernandez, MA
Senior Medical Assistant, Dr. Saran
Klovelie Saint-Jean, MA
Senior Medical Assistant, Dr. Chazhikattu
Paola Figueroa Toro, MA
Medical Assistant, Wesley Gooch
Regishia Johnson, MA
Front Desk Coordinator