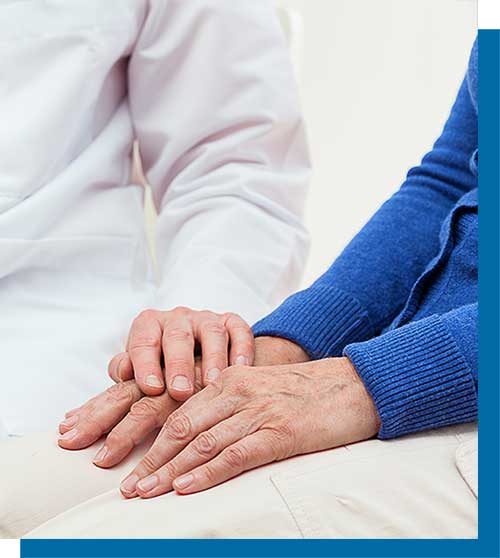 Welcome to Our Clinic
Why Choose
Our Tampa Primary Care Providers
We know that in the Tampa Bay area, there are endless Primary Health Care Offices that you could choose. So, why choose us? At The Health Associates of Tampa, we believe in the sanctity of the Provider – Patient relationship. Our office philosophy is designed with you, the patient, in mind, with a commitment to listen, respect and deliver the highest quality of care with clarity and compassion to each patient.
Our goal is to not only care for you when you are ill, but also educate you to live a happy and healthy life.  It is our privilege to care for you and your family.

Health Care Services & Specialties
                  Delaying preventative health care or avoiding the doctor's office altogether may set you up for some unexpected health complications for the future.
Primary care physician in Tampa are essential to help an individual navigate to good health and stay healthy, preventing disease by identifying risk factors, coordinating and managing chronic disease care for longevity and a better quality of life.
At The Health Associates of Tampa, we provide the following services to help you.
Amazing doctors and staff!
Everyone is very friendly and the doctors are extremely knowledgeable they really care a lot about their patients. Thank you to everyone at T.H.A.T you guys are the best!
Teagan Myers
I would recommend this practice to anyone!
I have been seen by several doctors for my anxiety and headaches and no one seemed to be able to help me or take me seriously. I was lucky enough to be treated by both Dr. Saran and Dr. Chaz when I came to The Health Associates of Tampa. They took the time to listen to me and get to understand my health issues on a deeper personal level. It felt like I was a part of the family!
Alex Repko
Thank you for being awesome!
I have been seeing Dr Saran for several years now and he is hands down the best PCP I have ever had, period! He represents a standard above the normal that all care physician should obtain.
George Normandia (NMPTampa)
The office as a whole was quick and efficient.
Both Dr. Saran and Dr. Chaz are the most sincere and down to earth doctor's you'll ever meet. Very easy to talk to and really know what they're doing.
Logan Spencer
Our Tampa Primary Care Providers
Our team of experienced Primary Care providers that are leading the Tampa Bay area in Health Care Services! Visit us for your next care checkup.
Subscribe Now to Our Newsletter!
Get up to date news and information from The Health Associates of Tampa

THAT Blog