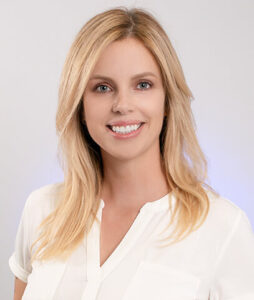 Mirjam Ball, DNP, FNP-C – Nurse Practitioner
Mirjam Ball, DNP, FNP-C
Nurse Practitioner
Mirjam Ball is a board certified Advanced Practice Registered Nurse specializing in Family Practice. Born and raised in Germany, Mirjam came to the United States in 2005. After obtaining her Associates Degree in Nursing from Charity School of Nursing in New Orleans, Mirjam moved to Tampa in 2010. She stared her nursing career as a RN at Tampa General Hospital. Mirjam decided to further her education and graduated with her Doctorate in Nursing Practice from Loyola University New Orleans in 2017. She joined the team at The Health Associates of Tampa in 2017 as nurse practitioner. Mirjam has been mostly focusing on the health and wellness of our elderly patient's residing in nursing homes and ALFs in South Tampa.
Recently, Mirjam has developed an interest in Medical Aesthetics with a focus on the prevention and treatment of age-related skin concerns using neurotoxins. With plans to further her education in this area, Mirjam is hoping to bring a wide variety of aesthetic treatments to our clients in the near future.

Services Provided By The Health Associates of Tampa
A team of expert doctors that are leading our clinic! Meet our staff and visit us for your next problem!