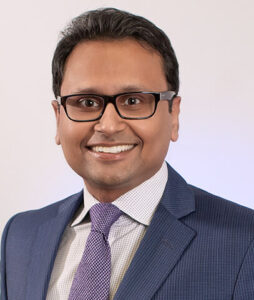 Ambrose Chazhikattu, MD – Primary Care Physician
Ambrose Chazhikattu, MD
Primary Care Physician
Dr. Ambrose Chazhikattu is board-certified in Internal Medicine and has been with The Health Associates of Tampa since 2014. He graduated from the prestigious St. Johns Medical College in India with a Bachelor of Medicine and a Bachelor of Surgery. He completed his residency in Internal Medicine in 2012 at New Hanover Regional Medical Center affiliated with UNC Chapel Hill.
His interest in Rural health care and helping underserved communities led him to work as a Hospitalist at Dosher Memorial Hospital in Southport, North Carolina, before moving to Tampa. Dr. Chazhikattu believes in value-based healthcare and continues to take a comprehensive approach to preventive medicine. He excels as a health coach, especially in the management of diabetes, hypertension, heart disease, and obesity, to name a few. With more than a decade of experience in medicine and a particular focus on Primary Care and Geriatrics, he is the Medical Director for Bayshore Pointe Nursing and Rehab Center. He is also affiliated with Brookdale Assisted Living and Canterbury Tower Retirement Community.
Dr. Chazhikattu was one of the founding members of The Florida Physician's Alliance, an organization of 650 private physicians that helps coordinate patient care in the Tampa Bay Area. He is the Vice President – Projects (Charity) for the World Malayalee Council Florida Prime Province. When he's not working, he enjoys Latin and ballroom dancing, creating music, and playing golf.

Services Provided By The Health Associates of Tampa
A team of expert doctors that are leading our clinic! Meet our staff and visit us for your next problem!