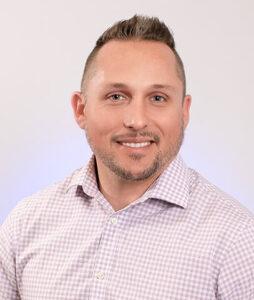 Wesley Gooch II, APRN – Nurse Practitioner
Wesley Gooch II, APRN
Nurse Practitioner
Wesley Gooch is a board certified Advanced Registered Nurse Practitioner specializing in Family practice. Originally from Tampa, he completed his Masters in Science of Nursing degree from Chamberlain University in 2019. After graduate school he has found great success treating a wide variety of patients in the setting of Internal Medicine. He takes a holistic approach to medicine which focuses on treating the mind, body, and soul. Wesley gives each patient his full attention and focuses on preventative medicine.
Wesley has recently advanced his career to focus on improving the health of his patients through weight loss and IV therapy through Embody and Vitalize opening March 2023. Embody is a new entity led by Wesley that focuses on weight loss. This program focuses on providing patients with a plan to focus on a journey to weight loss. Vitalize is an IV therapy program that will focus on helping patients repel cancer, defy the aging process, provide essential vitamins the body may be lacking.

Services Provided By The Health Associates of Tampa
A team of expert doctors that are leading our clinic! Meet our staff and visit us for your next problem!